CCS continues to expand...
now in Sunshine!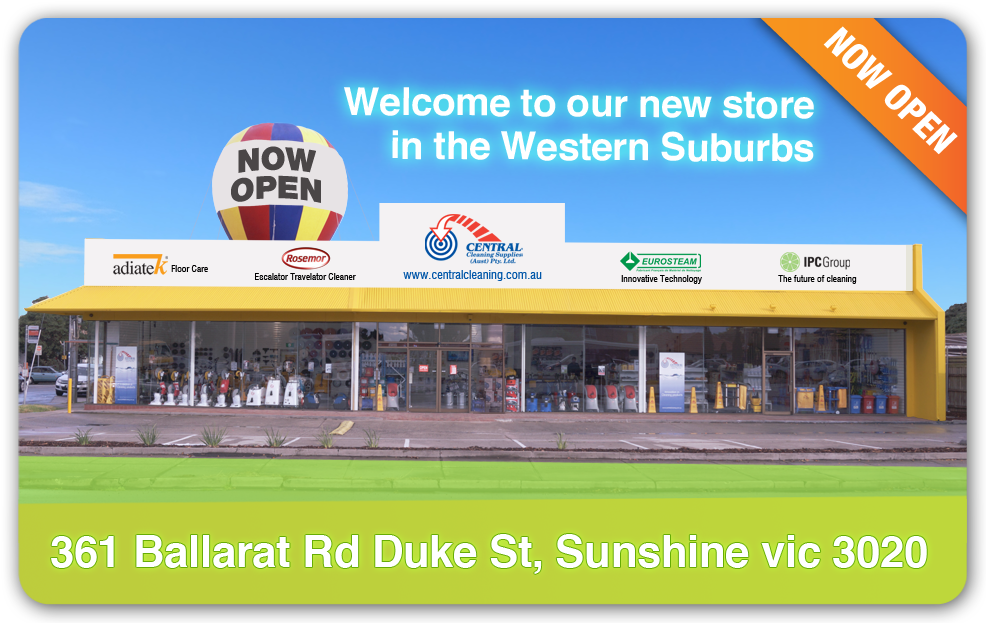 ---
Pulire 2013
Last month marked another important chapter for Central Cleaning Supplies as it visited the Pulire Cleaning Expo in Verona Italy.
During this visit we not only searched for new innovations to introduce into the Australian Market but also strengthen and expand our investments with our current suppliers and introduce a new and exciting range of products exclusive only to Customers of Central Cleaning Supplies.
We will soon launch and announce these new and exiting products to our industry in the coming months. Thus stay tuned for this exciting information.

Daniel Pisaniello
General Manager
---
Adiatek's 10 year anniversary!
Last month in Verona we were privileged to attend Adiatek's 10 year anniversary at the Palazzo Verità-Poeta in Verona. With us were all the Adiatek dealers from around the world who helped celebrate this important occasion.
President Mr Paolo Accadia was emotional in his address to his global customers for their support and friendship they have showed. Mr Accadia is passionate about the quality and performance of his machines and says as the years come Adiatek will only get better and better at providing it's users with the best machines available and continue to introduce more innovative products.
Adiatek announce the new arrival of the Baby 43. This unit is slightly bigger than the standard Baby and will provide its users with a compact unit on a bigger scale. This unit, that first in the world has a 360 deg rotating squeegee that is ideal for cleaning compact areas where the operator needs to go backwards. The squeegee in this manoeuvre spins around to the front picking up any water as the operator goes backwards.

Adiatek has also launched the Ozone Cleaning System to selected units in its range providing customers with chemical free cleaning using natural Oxygen from the air.

All of these new items will be officially launched in the upcoming months , thus stay tuned for these exciting announcements.

Daniel Pisaniello
General Manager
---
Central Cleaning Supplies
"Runs For the Kids"
Last month a team from Central Cleaning Supplies (Aust) sweated it out to be part of the Br wellington Give me 5 team for 2013 Run for the Kids supporting the Royal Children's Hospital Good Friday Appeal

Everyone involved can feel proud that this event isn't just about the chance to run/walk on a great course in an enjoyable event, it is about contributing funds to a world class children's hospital which we are extremely lucky to have for our current and future generations. We are pleased to announce that this year as a group we were able to help our other partners, who raised a total of: $56, 215

Well done to everyone who was part of this event, and we look forward to a bigger team next year at this event. Maybe next year we can run in the 15km course instead of the 5km course.

Daniel Pisaniello
General Manager
Central Cleaning Supplies (Aust)
---
Central Cleaning Supplies
opens its newest branch!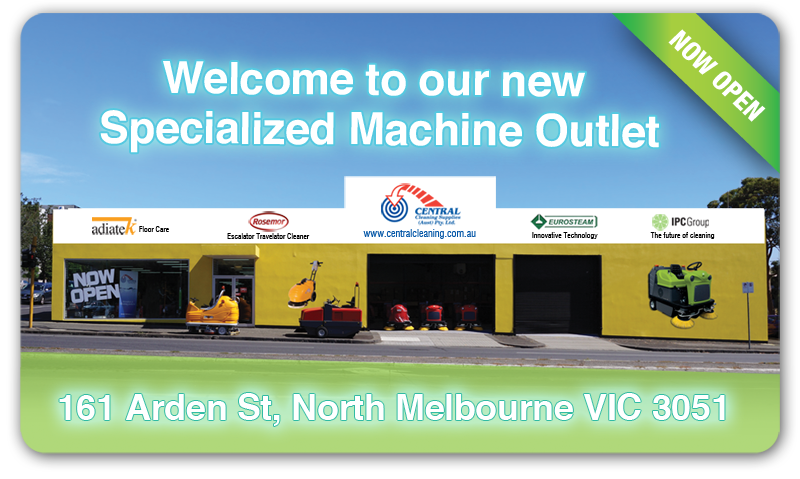 ---
Central Cleaning Supplies
"Clean Up"
at Clean Scene 2012
Bestowed with the award for Best Stand of Show, as well as Best Stand over 18 square metres, Central Cleaning Supplies couldn't be happier with the outcome from the 2012 CleanScene trade expo.
The entire CCS team spent numerous hours planning, preparing and working on this event. "Our staff deserves a very special thank you for their hard work as it was a joint effort that made this possible".