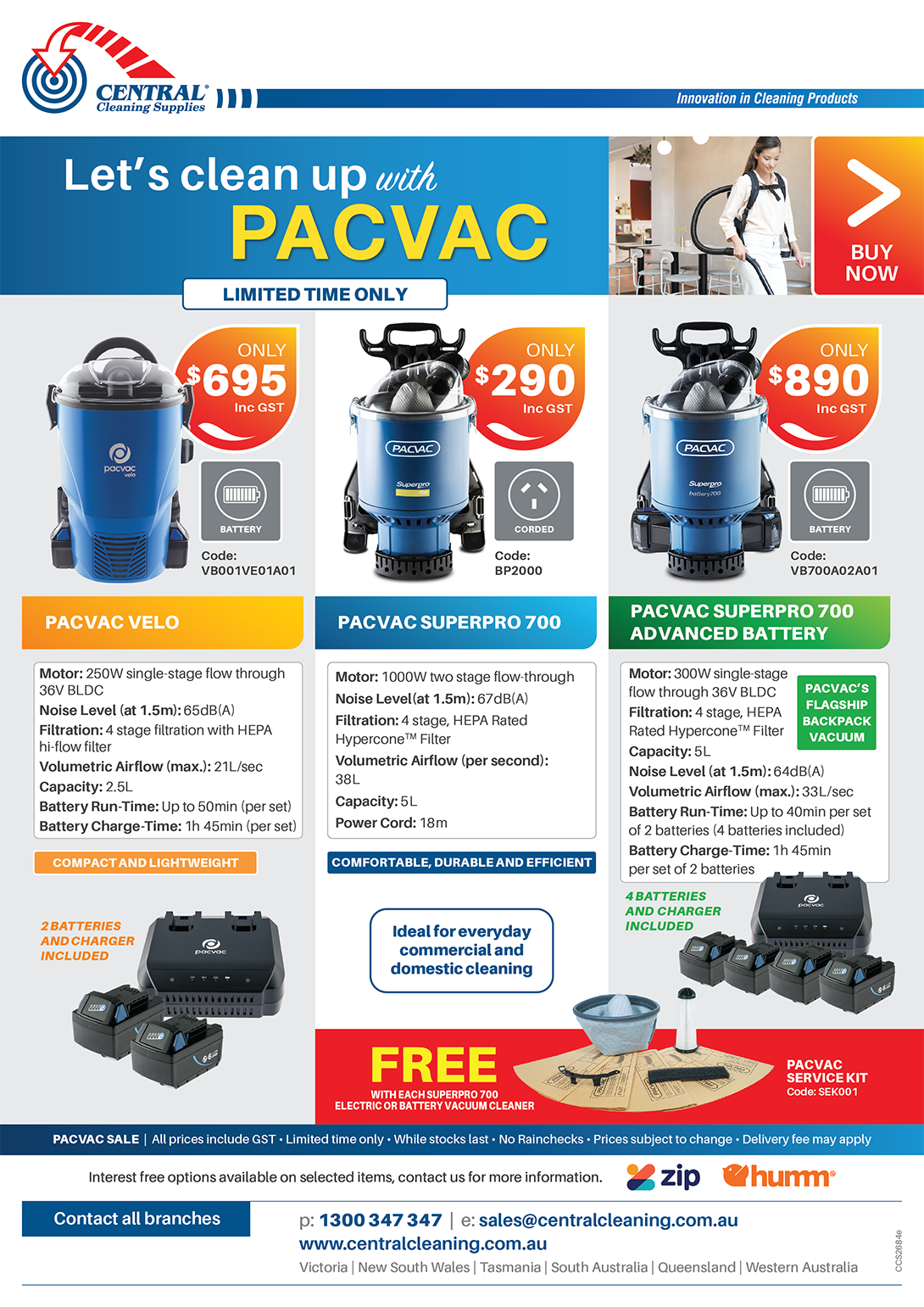 ---
---
---
---
---
---
---
---
---
---
---
---
---
---
WHAT'S NEW!!
TruShot Mobile Dispensing System
---
New Added Features -
Temperature and Face Recognition Stations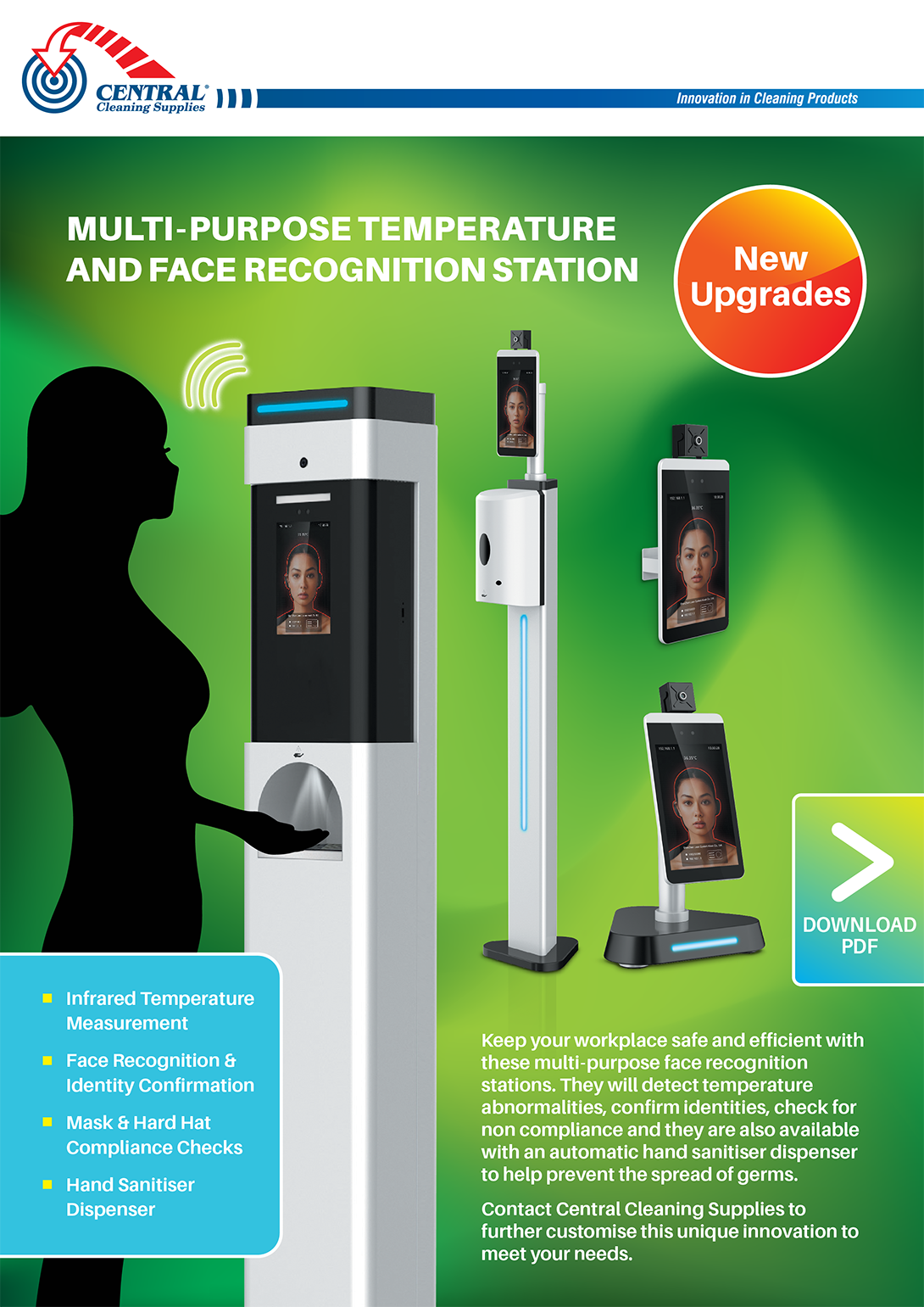 ---
Need cleaning products?
We've got you covered
---
A central place for all
your cleaning needs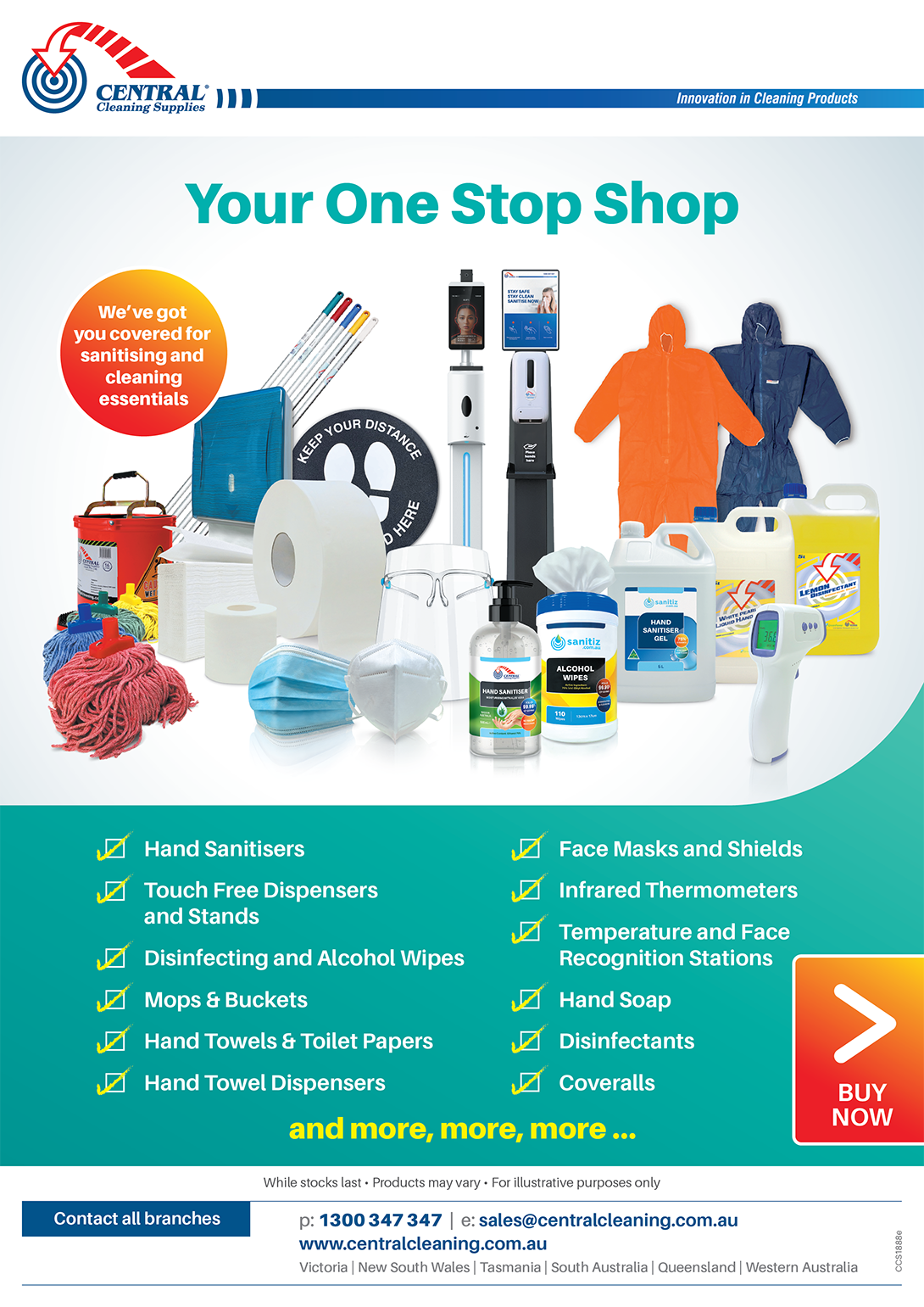 ---
Central Cleaning Supplies is Open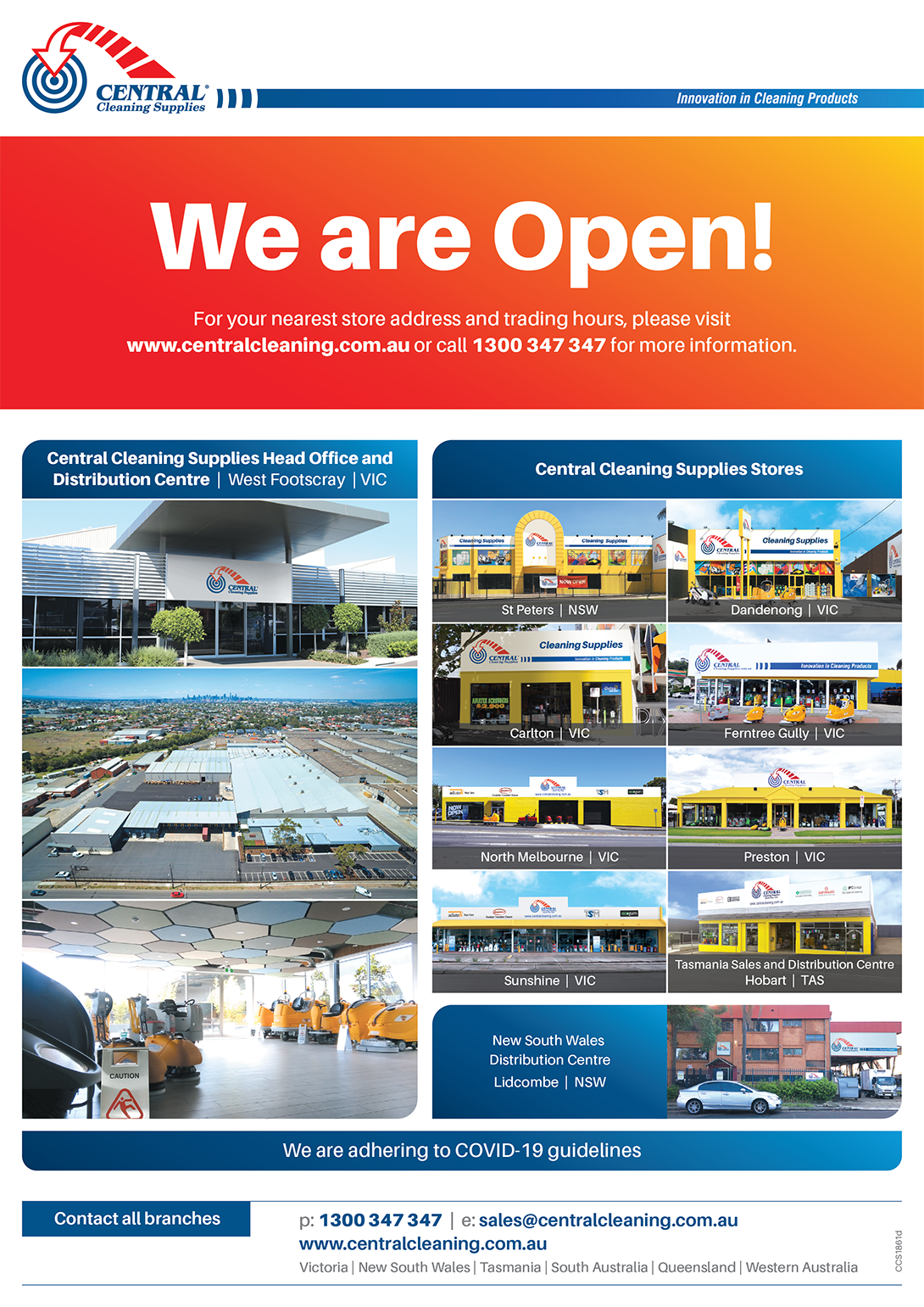 ---
Wipes and dispensers for
high-traffic places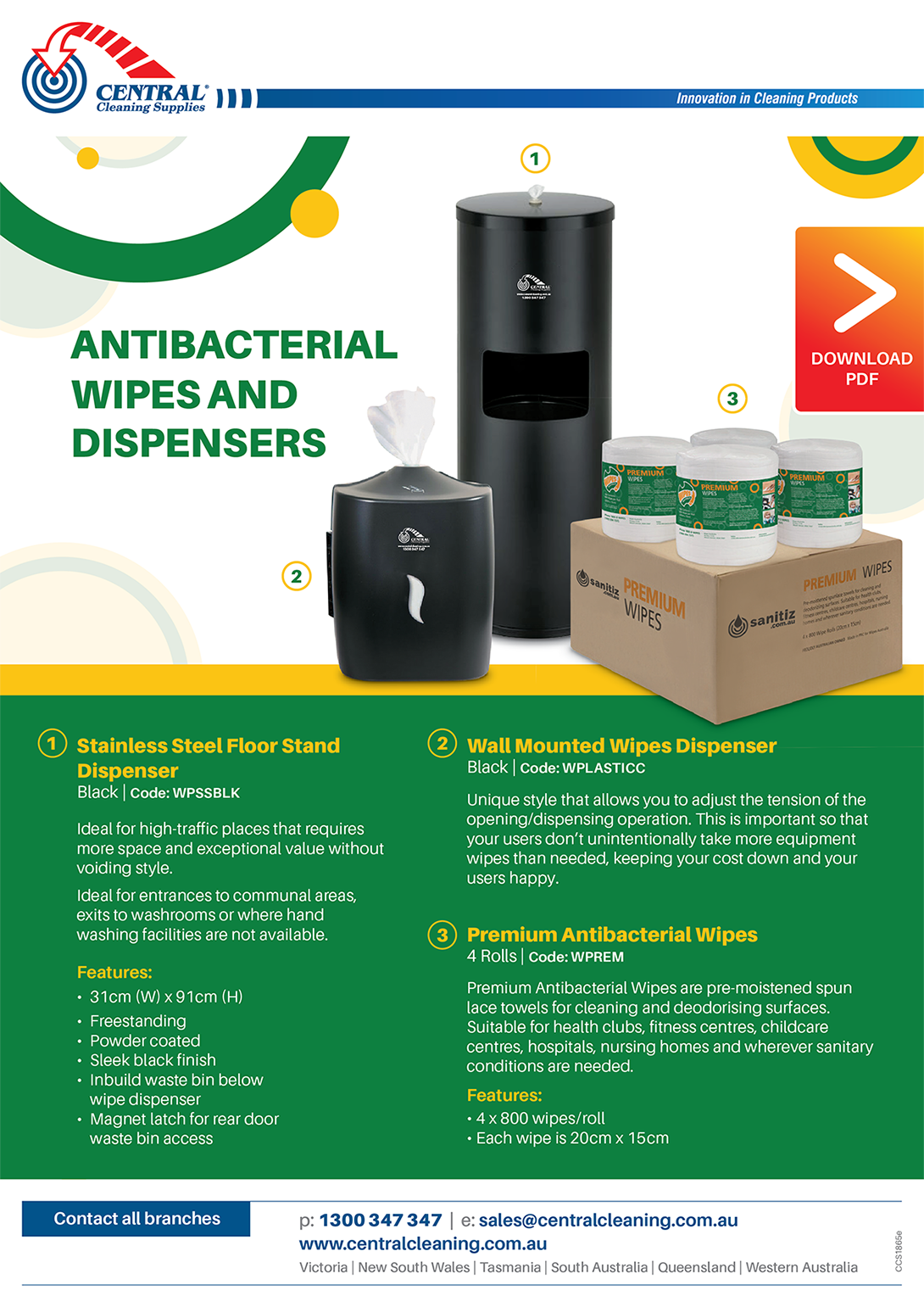 ---
TGA approved Netbiokem,
COVID-19 Surface Disinfectant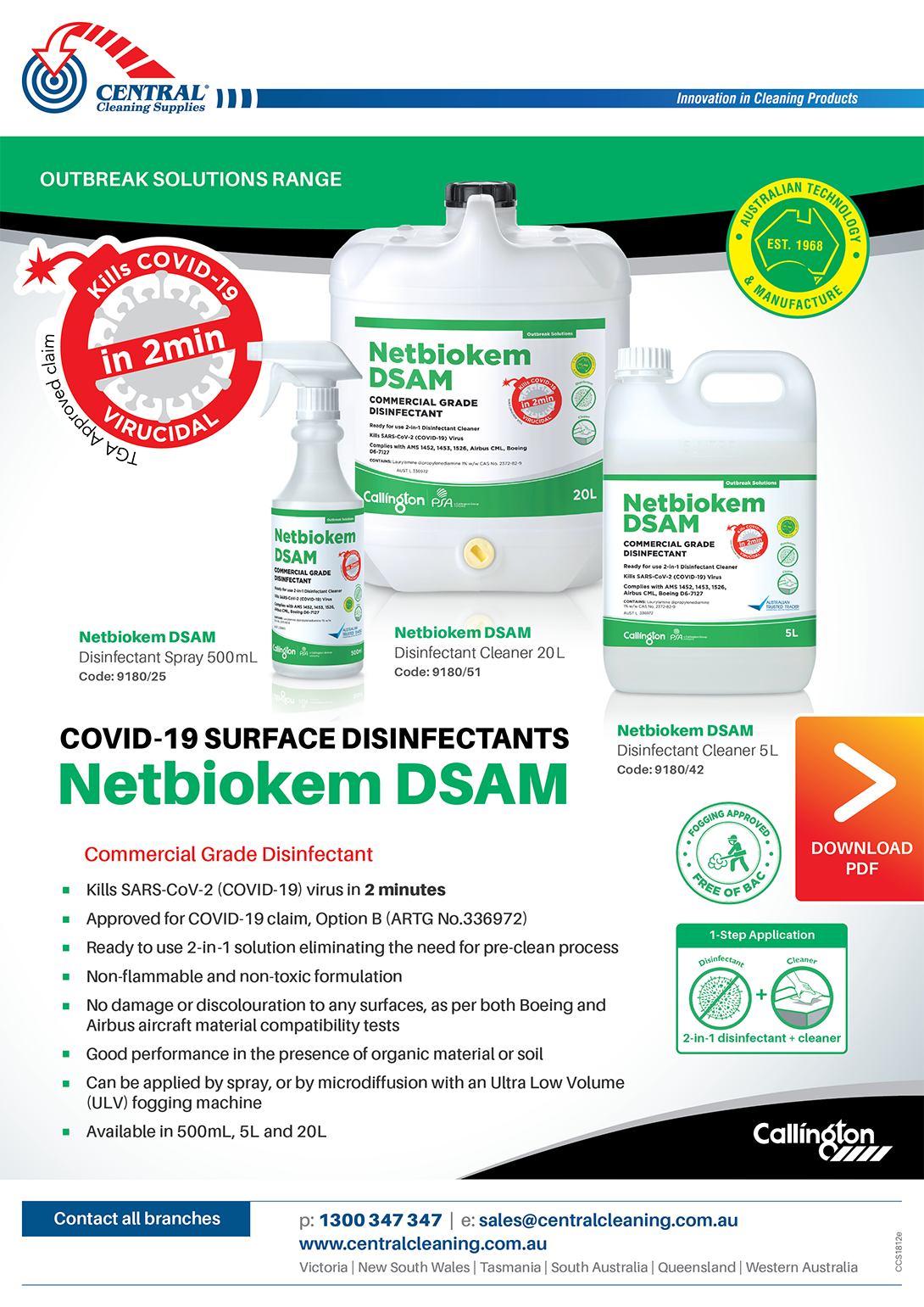 ---
Clean up with these
eco-friendly outdoor cleaners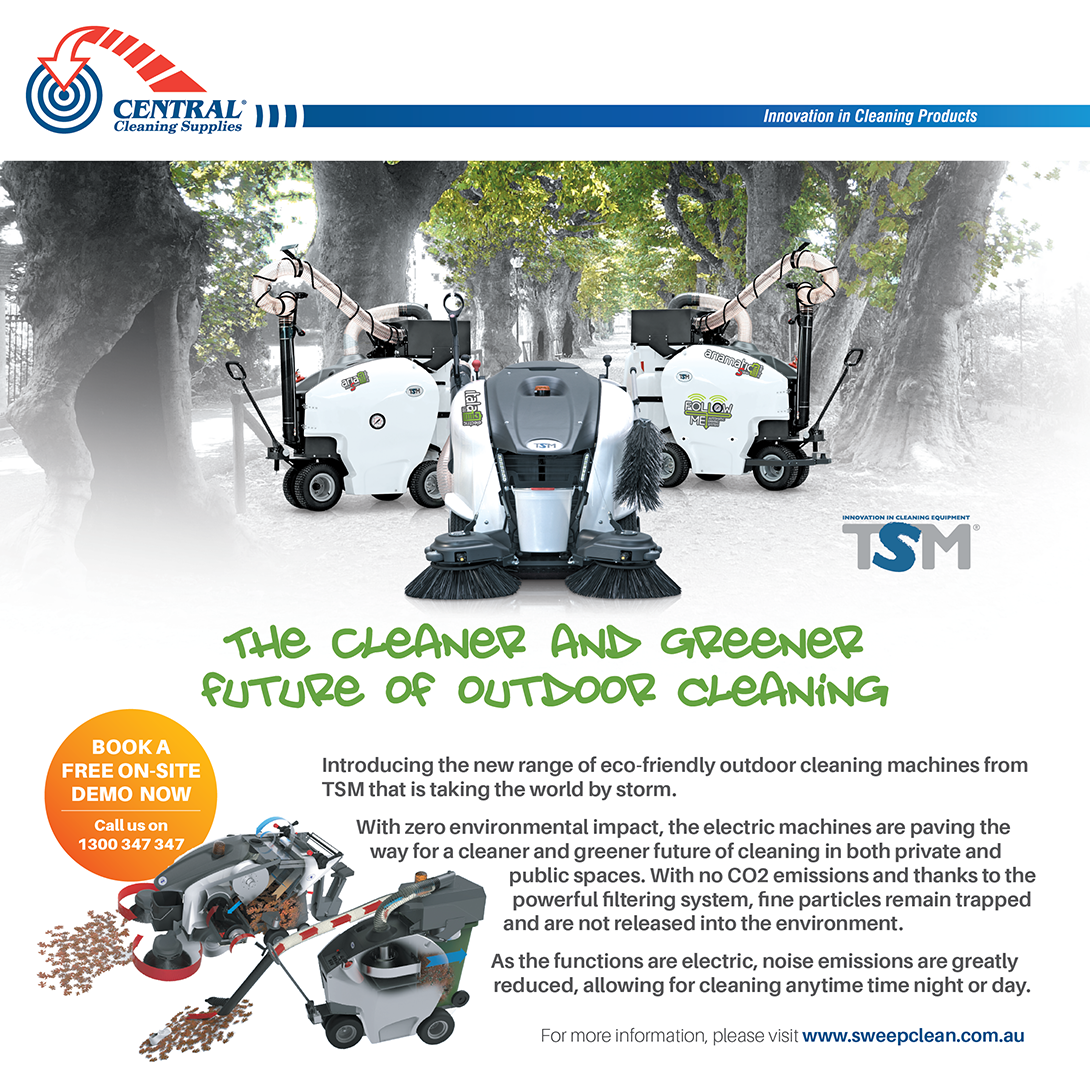 ---
Stay Clean with Stay Safe
Sanitiser Spray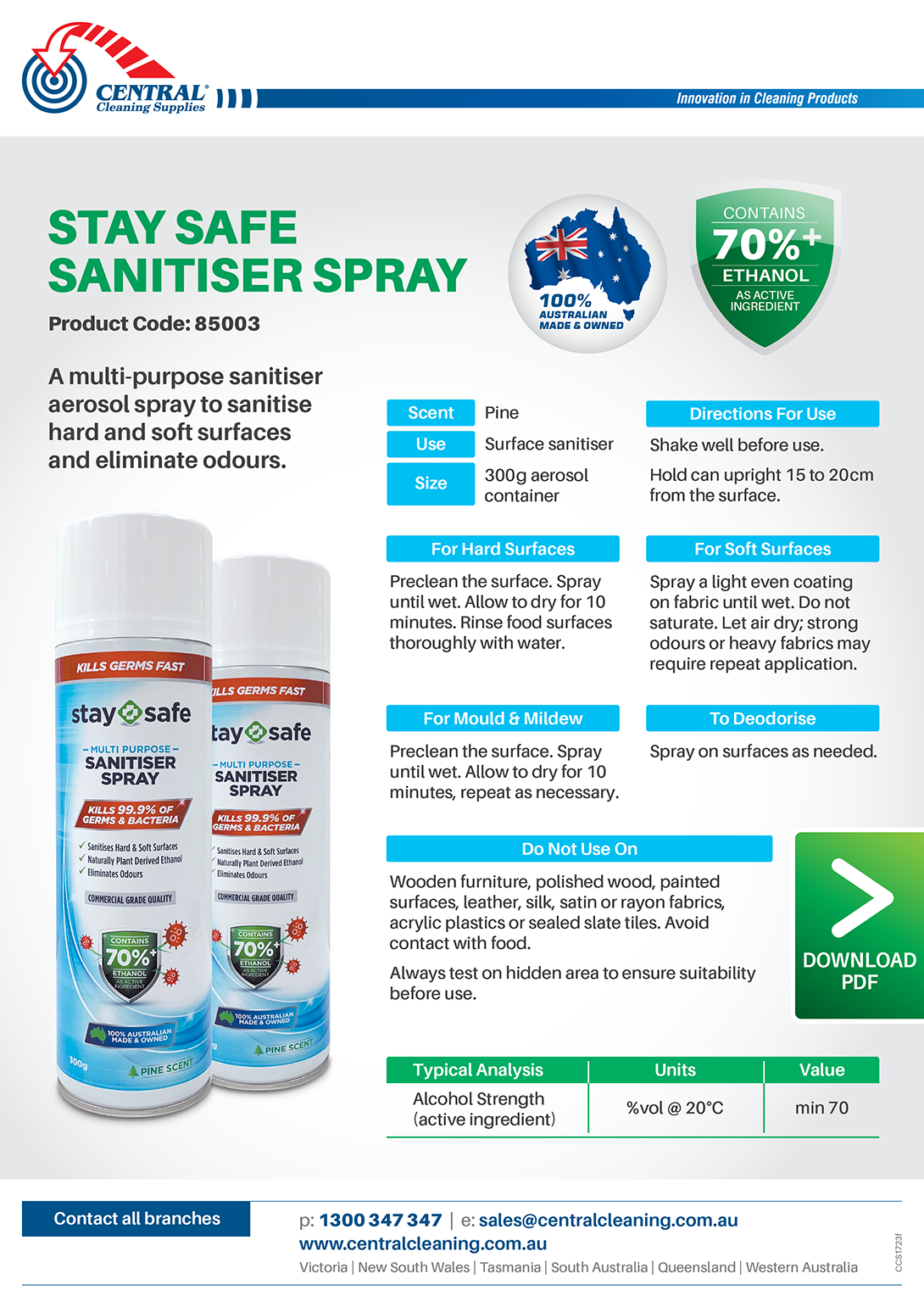 ---
A handy liquid sanitiser that
helps more than just hands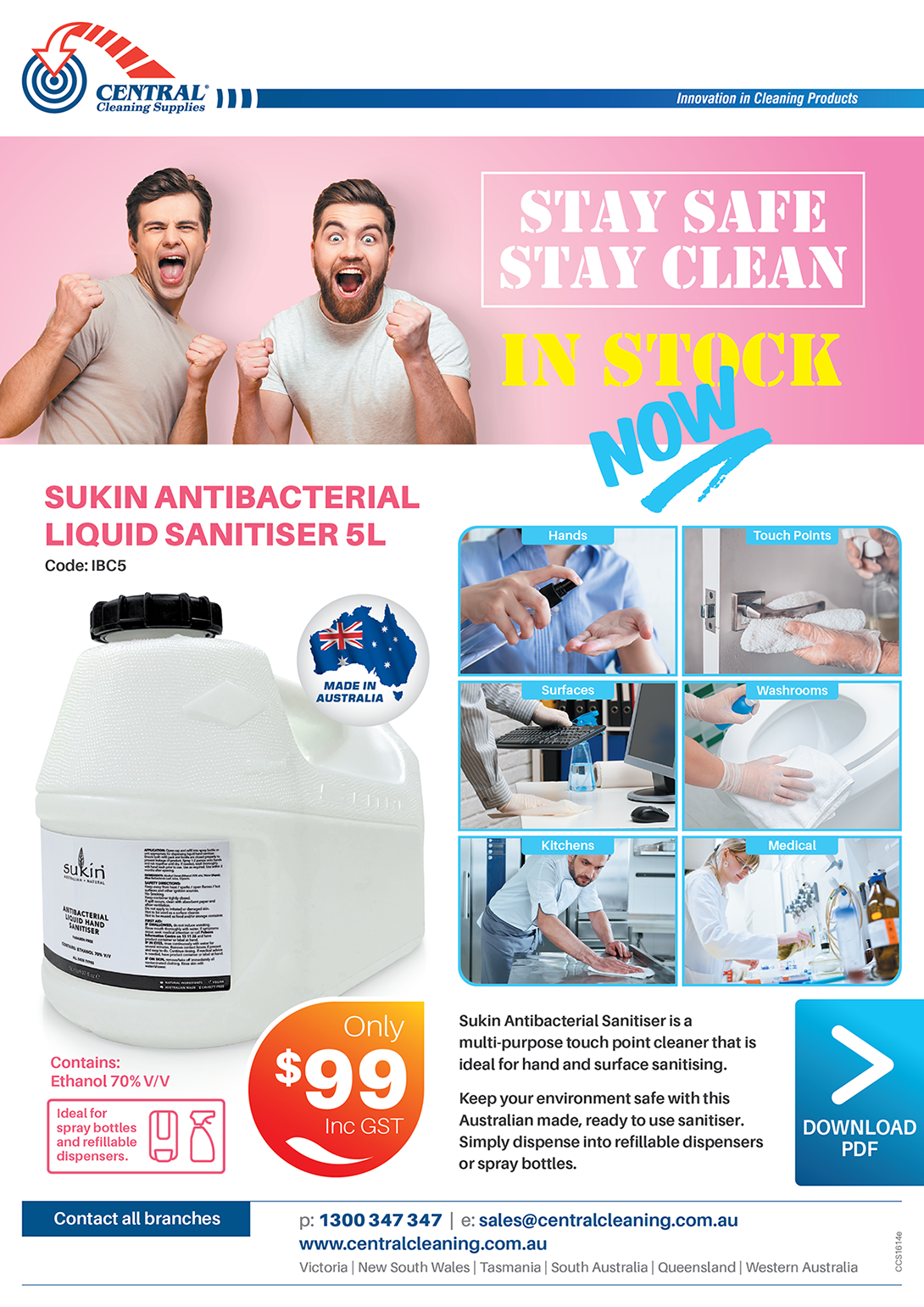 ---
CCS Carlton and North Melbourne Stores
Extends Trading Hours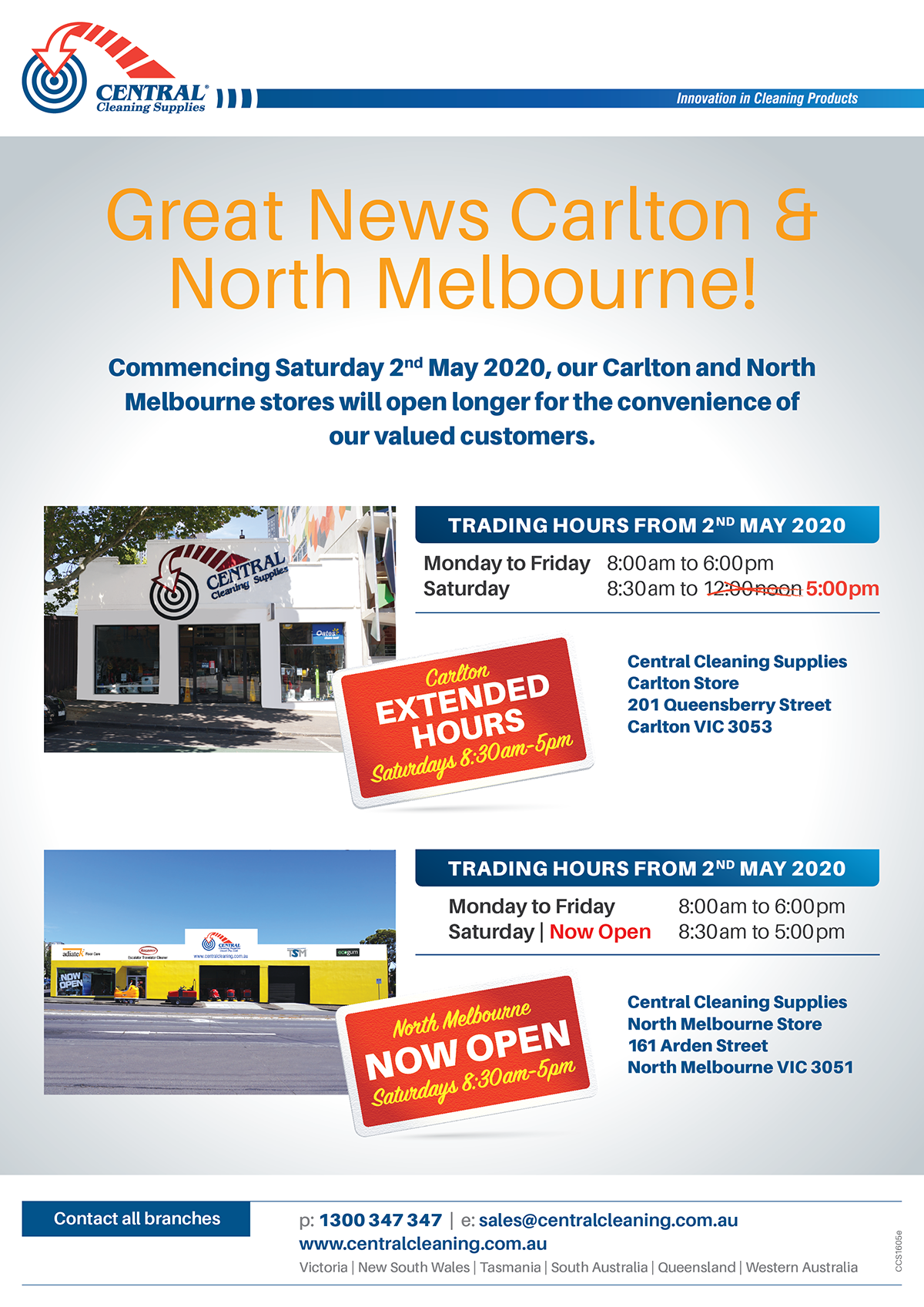 ---
Massive Price Discount on Makinex
2,500psi Dual Pressure Washer
Hurry, don't miss out on this exceptional deal.
---
Don't risk germs getting out of hand
---
Tasmania Now Open Saturdays
For the convenience of our valued customers in Tasmania, from 08/02/2020
our Hobart store will be open from 8:00am to 12:00 noon every Saturday.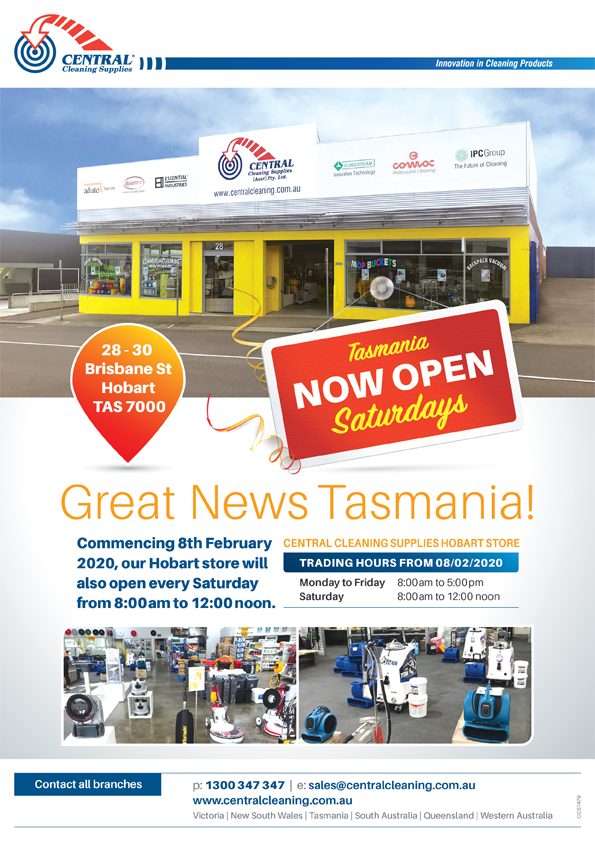 ---
Tornado ACS 36 Graffiti Removal System
The patented mobile negative pressure jet blasting system of the Tornado ACS 36 is perfect
for removing graffiti as well as eco-friendly cleaning of floors and facades.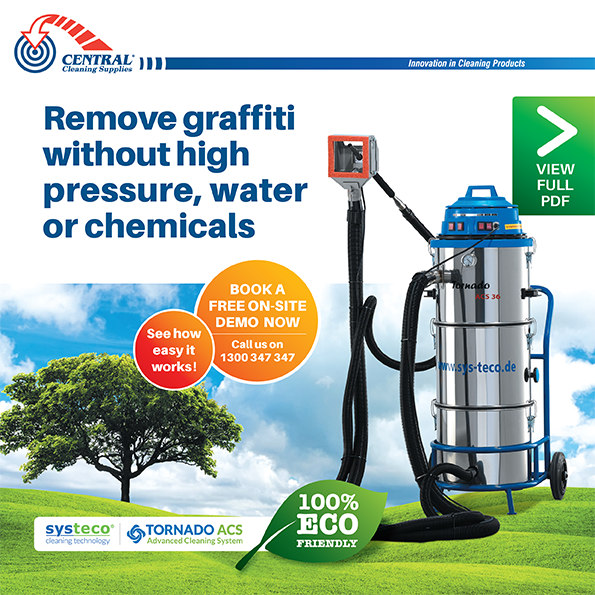 ---
Ecogum - Portable eco-friendly solution
to remove chewing gum with ease
No need for high pressure hoses, unfriendly chemicals or oversprays, Ecogum machines
are ideal for working in busy populated areas.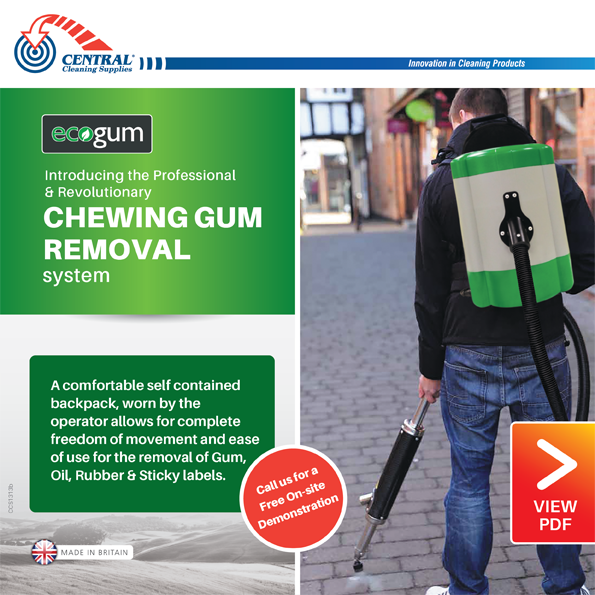 ---
EGO Power that will blow you away
Combining the industry's most advanced lithium-ion 56V battery, fastest charger on
the market and a turbo boost mode of up to 1020 cubic meters of airflow per hour,
the EGO range of battery powered blowers really pack a punch.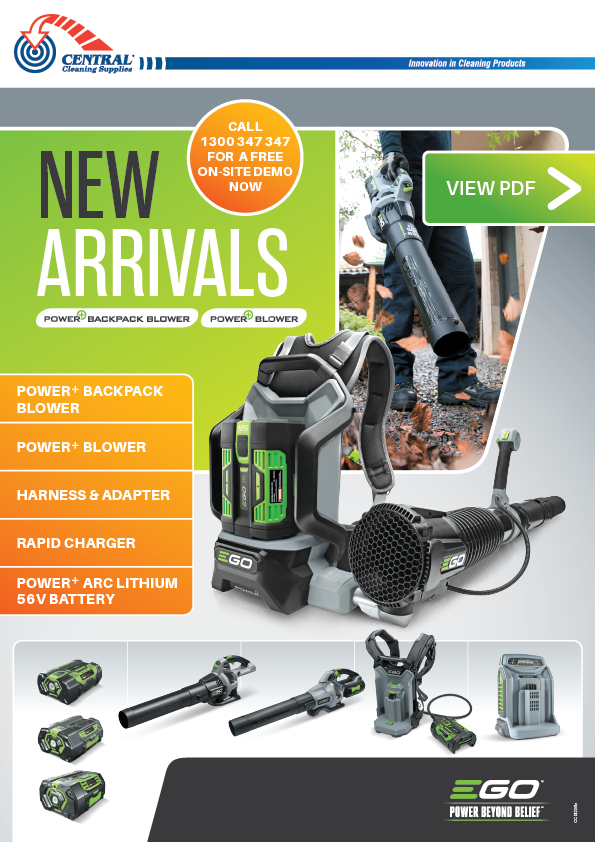 ---